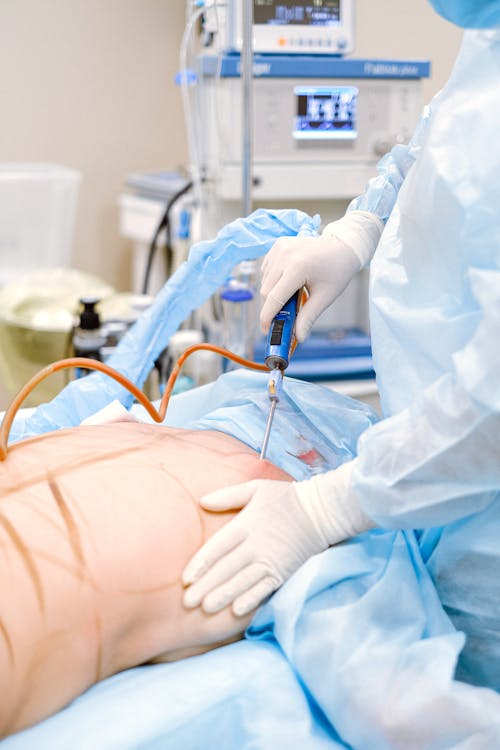 Use of water jet assisted liposuction for lipedema treatment has become very popular these days. Body-jet from CAREstream America is a patented device for water assisted liposuction that is considered the newest in the market as well as the most formidable liposuction method in use today. Unlike the traditional liposuction procedure, body jet evo liposuction is less invasive, less painful and small or large volumes of water can be gently separated and aspirated simultaneously in a closed circuit system with the help of a fan-shaped, pulsating water spray.
So, exactly what is water lipo?  Water jet assisted liposuction for lipedema works by using an adjustable gentle force to detach the adipose tissue. A thin cannula is inserted into the targeted treatment area, after which the surrounding connective tissue as well as vascular structures remain undamaged.  This leads to better harvested fat with high viability for regenerative and fat transfer applications as well as faster, longer-lasting results for body contouring and liposuction.
While traditional liposuction is effective, the results can be disappointing.  You may end up with results that look lumpy or cratered instead of the smooth, slim aesthetic that you were aiming for.  With WAL by body-jet, the fat cells will be gently and cleanly separated with an even, pressurize stream of water that produces flat, natural looking results.  The water assisted technique does not require general anesthesia.
As an innovative treatment,  water assisted liposuction is ideal for patients that would like to use a gentle, more natural treatment to remove unwanted fat in various body parts. Very gentle liposuction is required to avoid destroying lymphatic cells with lipedema and avoid pain before and after surgery.
For more information on water jet assisted liposuction for lipedema, visit our website at https://ptrmedical.services